Tribute to All Good Men Honorees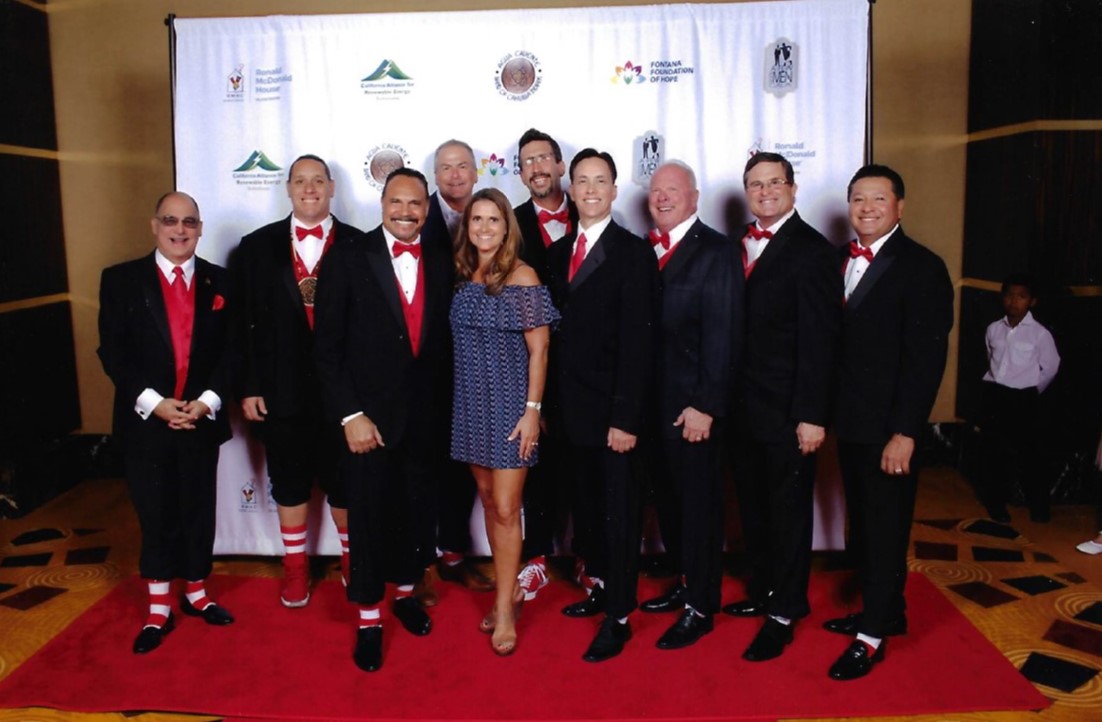 More Reviews
Dr Sofonio is the best doctor we have ever witnessed. He is incredibly highly trained, skillful, professional, caring, a pleasure to interact with, and up to date. A recent experience tells it all. I fell and received a nasty gash on my nose. After waiting all day in the emergency room the "on call" plastic surgeon didn't show up! We called Dr Sofonio at 7pm! He just finished a surgery yet told us to come to his office. He was caring and skillful and my nose is perfect again!
Anonymous 07/20/2020
---
First time visit to see what my options were. The staff is exceptionally nice and informative for any questions. John was gentle and before I knew it my tune-up was done. The environment and office is clean and well kept. Elizabeth was very informative on a new skin regimen they offer and very detailed on how to use it. I was impressed with her kindness and customer service. I look forward to my next visit because I know I'm getting Excellent service. Great job to the entire staff.
Anonymous, 09/13/2019
---
Dr. Sofonio has worked on me from hip to head. I've been so pleased with the results. The time he and his staff has spent with me, the care and follow-up has been exemplary.
Becky E., 10/27/2017
---
Saw Shirley today she is amazing, thank you to all the staff :)
G. L., 09/14/2016
---
I've been seeing Nurse Shirley for 10+ years and have recommended several friends to her for treatment. She is by-far the best injector in the valley. The front office staff are excellent with customer service. While the whole staff is professional and efficeint, I have to give a "shout-out" to Sheila. She is always so helpful and caring.
T. P., 04/13/2016
---
The whole office staff was very friendly. The person I worked with was knowledgeable about the procedure and always made me feel at ease.
Celeste W. , 04/07/2016
---
A wonderful experience that exceeded my expectations. Becky is the consummate professional, focused on results, and makes Vanquish a very pleasant experience.
Paul N., 06/09/2015
---
I had the best experience with the Dr. and office staff. I would recommend Dr. Sofonio to anyone that wants to be treated with respect and get a great result! I look great :)
Rosemary B., 05/10/2015
---
Everyone in the office, staff, Dr. very pleasant.
N. H., 05/05/2015
---
I'm a guy that is 40+ and I just started botox. Dr. Sofonio's staff made me feel comfortable (I was worried about being the only guy in an office full of women). It was not an issue. Procedures are super quick, minimal waiting and Jon answered all my questions. Excellent price - the best in Coachella Valley. My co-workers said I must have had an relaxing weekend. My boss asked what I was doing to reduce stress because I looked so much less worried. Did I look that bad before? All I know is that I feel more confident and this was a hassle free experience!
Joshua R., 03/26/2015
---
He was very attentive to my concerns and gave me excellent advice on what procedures would be best for me. When I wanted something in particular doneis he refused because he did not feel that it would be what I needed to accomplish the look I was going for. The rest of his staff are knowledgeable and professional. I would recommend anyone considering surgery or any sort of facial and body enhancements to consider his practice above all. The entire staff is always accommodating and helpful. Doctor Sofonio is concerned for your welfare first of all, but also that you are happy with his work.
Anonymous, 03/24/2015
My experience has been wonderful from the start. Dr. Safonio was very professional and listen to my needs. I felt very confidentby farand the results are amazing. I feel a boost of confidence and I am so happy.
Elzabeth H., 03/19/2015
---
Dr. Sofonio came highly recommended to me for my breast reduction surgery and he did not disappoint. The entire process from the consult to the after surgery care efficient first rate and seamless. The doctor is very skilled and capable and has immense knowledge of the surgery. I couldn't be happier with the whole experienceisand the results are better than I could have hoped for. His staff and facilities are excellent as well. Would not hesitate to recommend him to anyone for any cosmetic procedures.
Debi H., 03/10/2015
---
Dr. Sofonio is one of the most professional, and reliable Doctors I have ever had the privilege of knowing. He is very punctual on his appointments which lets you know that he considers your time just as important as his own. Dr. Sofonia has is integrity, and will not perform any plastic surgery procedure he feels is not necessary.
The doctor treated me with the utmost amount of dignity and respect, while meticulously examining me, explaining to me in artistic detail the surgical procedures he would be performing on me. His caring sensitivity and artistry are second to none. I would highly recommend Dr. Sofonio to anyone.
Pamela E., 07/17/2014
---
I totally trust Dr. Sofonia. He is knowledgeable, professional and genuinely cares about his patients.
Barbara B. , 12/19/2014
---
Dr. Sofonio is so nice, professional and very endearing!
Cat P. , 06/12/2014
---
Have had incredible results with the vanquish! after just 2 sessions I have lost 6 lbs....1and 3/4 inches and 2% body fat! I am thrilled with the progress so far
Susan H., 06/10/2014
---
I had a awesome treatment with Andrea she was great
Evania R., 05/19/2014
---
Experience exceeded my expectations. Dr. and office was supportive, efficient and met all my needs. Would recommend Dr. to all my friends.
Chris P. , 04/22/2014
---
My experience was superb. My surgery turned out more impressive than I had expected. I would gladly recommend Dr. Sofonio to anyone.
Monica A. , 04/22/2014
---
I do know that this co2 & facelift is worth it without even seeing the before pictures! I'm still red but I don't stop cars now. :-) Thank you so much.
Camille S., 04/18/2014
---
I like the results immediately. Cindy is very nice. I would recommend taking something for pain.
Carol M., 04/17/2014