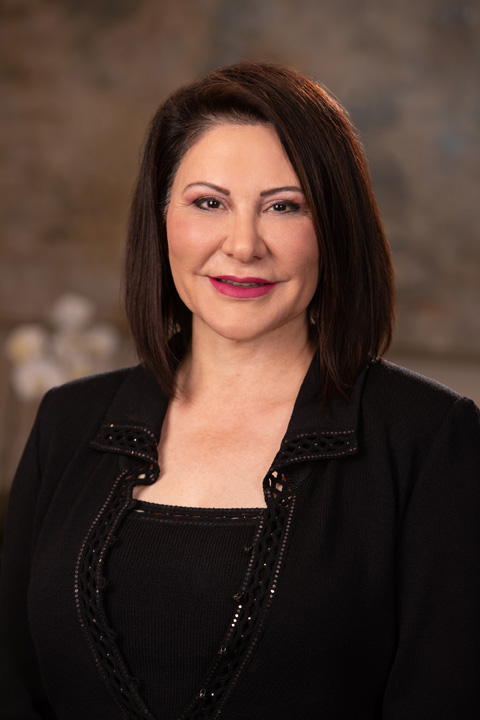 Monica Bonakdar MD
Injectable Expert
Dr. Monica Bonakdar has focused her entire practice on aesthetic medicine. She received her bachelor's degree and her medical degree from the University of California, Irvine graduating with Phi Beta Kappa, National Honors Society, and Cum Laude Honors. She completed her residency at the University of California, Los Angeles.
Dr. Bonakdar is best known for her expertise and passion for facial rejuvenation using cosmetic injectables to create beauty and confidence for her patients. She is an Allergan Medical Institute faculty member. She specializes in educating other doctors in the art and science of using Botox Cosmetic and Juvederm portfolio of fillers to reverse aging changes.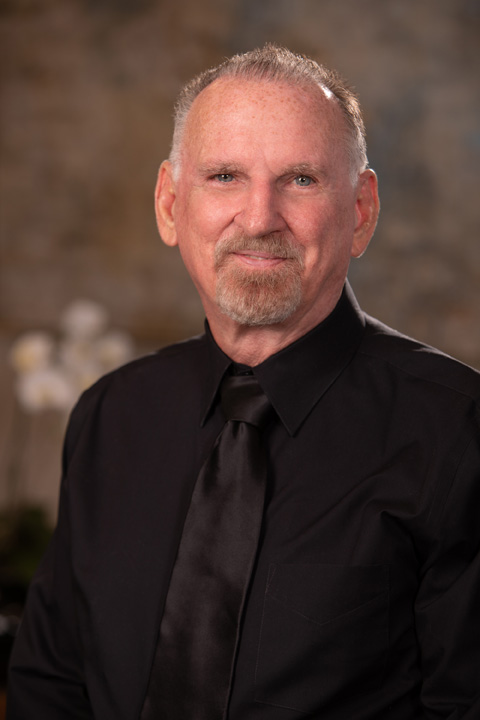 Jon Poling
Physician Assistant
Jon Poling, PA, has been a Physician Assistant for 36 years, 20 of which he has spent specializing in Cosmetic Dermatology. He graduated from the Physician Assistant Program at the University of Nebraska Medical Center in 1975. He practiced in the USAF until 1988. As the retired USAF Captain, Jon ran rescue and recovery for the space shuttle efforts at Edwards Air Force Base along with being responsible for the Aerospace Medical Section. Following this career, he established a private practice in 1989. He has been practicing in the Coachella Valley for the last 22 years.
Jon Poling primary expertise is in the field of cosmetic laser technology and Dermatology. Jon has been a repeated guest lecturer at the meeting for Society of Cosmetic Laser Surgeons. Jon also has been an investigator and injector of facial fillers and neurotoxins for since 1996. His experience lies in the use of Botox and Dysport, along with cosmetic fillers including Restylane, Perlane, Juvederm and the volumizer Sculptra for use as a liquid facelift. He has trained with the experts from around the world including some of the product's inventors.
Jon's expertise also lies in the practice of Dermatology, skin cancer and skin cancer surgery. He has over 43 yrs experience in Dermatology, 30 years in Cosmetic Dermatology and 15 years in Hair transplantation.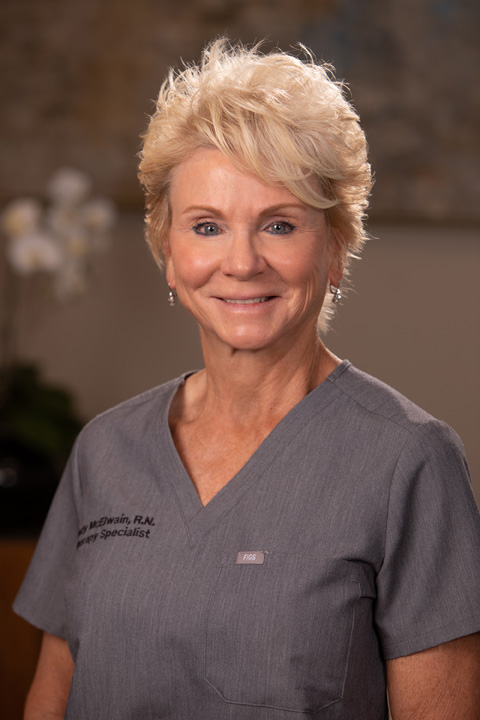 Cindy McElwian
Registered Nurse
Cindy is a seasoned surgical RN with 30 years experience in patient care before, during and after surgery. She is also a fully trained recovery nurse. In addition, over the last year, she has been trained in the use of Ultherapy, the first focused ultrasound therapy available in the United States.
I love seeing the results of Ultherapy. The patients have no downtime, require no recovery, have no incisions and have immediate results. It kind of seems like magic.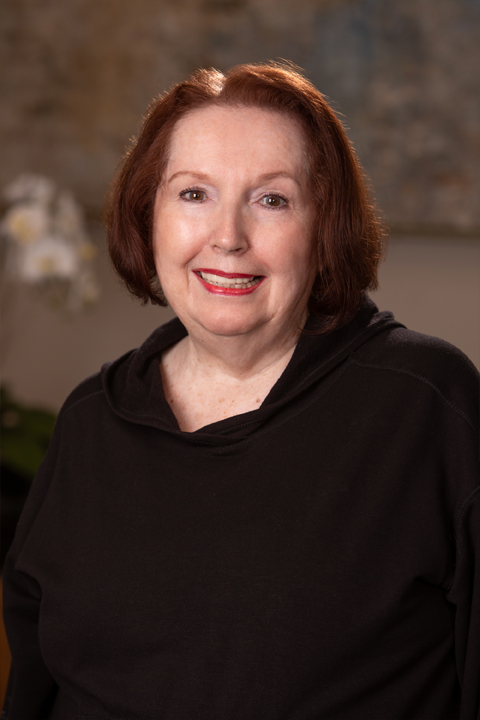 Kay Ward
Body Contouring Specialist
Kay's personalized mission was created over 30 years ago when she was the Vice President of Nursing and a consultant for the Sisters of Mercy. Kay is an advocate for patients and in creating "abundance in the stewardship of others". Kay's vast experience also includes working in Critical Care, Emergency Room, and acting as a flight nurse.
With her passion for international travel and study abroad, Kay's adventures lead her to the Middle East while she studied the Ancient Mystery Schools of Egypt. Her trip to Russia became a gateway for academic learning of behavioral science at the University of Moscow. The Russian revolution forced an escape plan to Paris and London where Kay enjoyed her new passion of studying fashion design. Having retired on three different occasions, Kay now enjoys the Lord's work of melting fat in a collaborative practice of plastic surgery.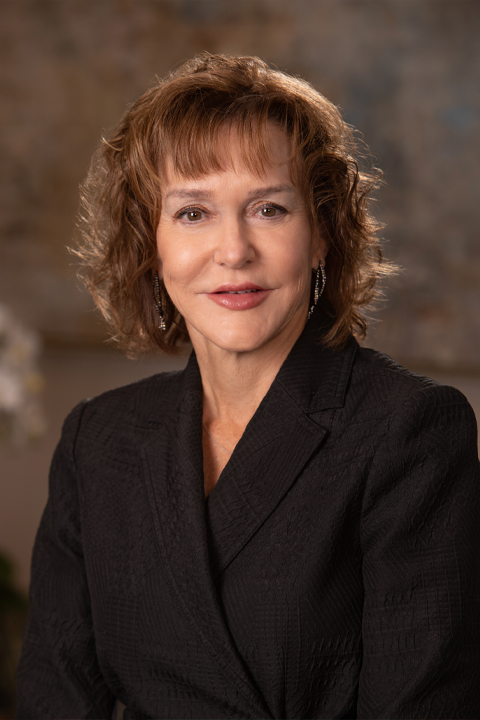 Patti Owens
Regulatory & Compliance Officer
Patti Owens has been Dr. Sofonio's employee for over 9 years. Her job responsibilities have included surgical nurse, laser cosmetic practitioner, compliance officer, and accreditation manager. Patti also provides national consultation and laser safety compliance services. She is active in multiple professional organizations and a national lecturer for multiple educational societies. Patti serves as acting secretary on the ANSI Z136.3 committee and the IEC TC 76 WG4 and WG12. She is a Board member and Secretary of AORN's eChapter. In addition, Patti is the AORN representative and secretary on the ANSI SSC-3 "Safe Use of Lasers in Health Care." She also was selected as a Subject Matter Expert for the 2021 new AORN "Guideline for Laser Safety". In addition, Patti has received the 2020 AORN Outstanding Achievement in Perioperative Clinical Nursing Practice award and the IEC 1906 award. She has over 20 years of surgical with 30 years of consulting experience. She has been appointed as a Board member and the Safety Director for the American Society of Laser Medicine and Surgery (ASLMS). Patti is a published author with Milady/ Cengage.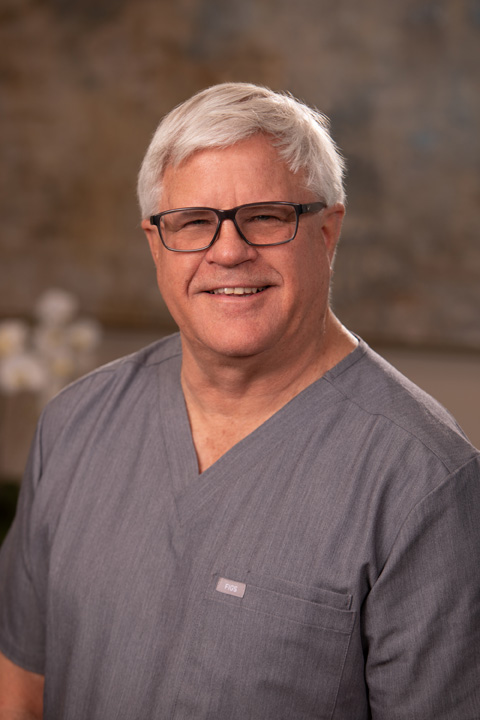 Doug Ortiz
OR Director
Mr. Ortiz received his BSN in nursing at Hawaii Pacific University in Kaneohe Hawaii. Upon completion of his studies he was employed at Desert Regional Medical Center in Palm Springs in the ICU department. Doug later took a position at Memorial Medical Center in Las Cruses, New Mexico in the ICU as a travel nurse. After completing his contract in New Mexico, Doug returned to California to work at Hi Desert Medical Center in their Emergency Room department. Doug joined Sofonio Plastic Surgery in 2014 and is the Director of the OR.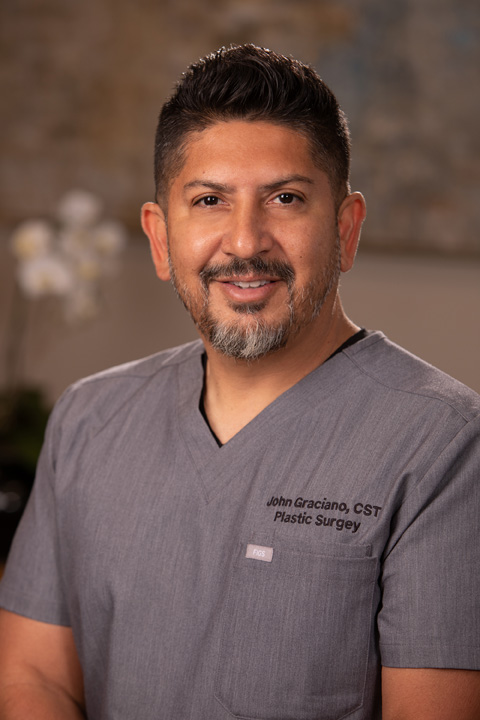 John Graciano
Surgical Assistant & Technician
John Graciano is a Certified Surgical Technician who trained in a 3-year program and graduated with top honors. John has been the personal scrub technician for the last 20 years. He has been Dr. Sofonio's personal assistant for over 10,000 surgeries. John looks forward to providing personalized and competent care during each and every surgical procedure!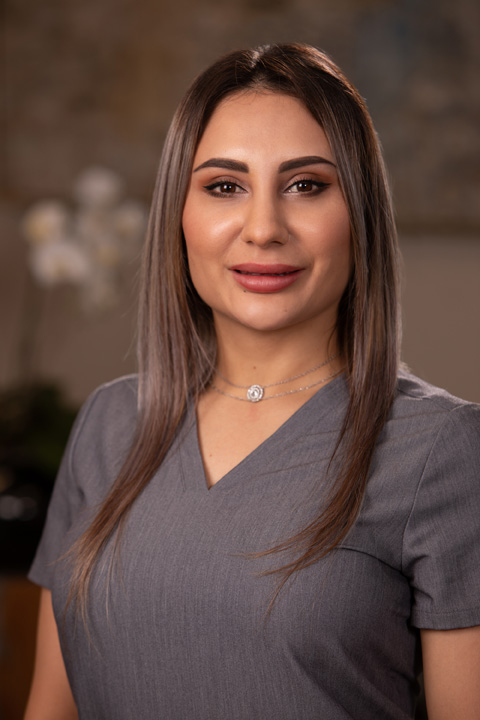 Bri Graciano
Administrative Assistant
Bri started working with Dr. Sofonio 5 years ago as the manager of the Skin Cancer Institute. Her efficient administrative skills and pleasant mannerism make Bri a definite asset at our clinic. She is the always ready to greet you at the front desk when you check in. Her goal is to answer your questions and provide an excellent office experience.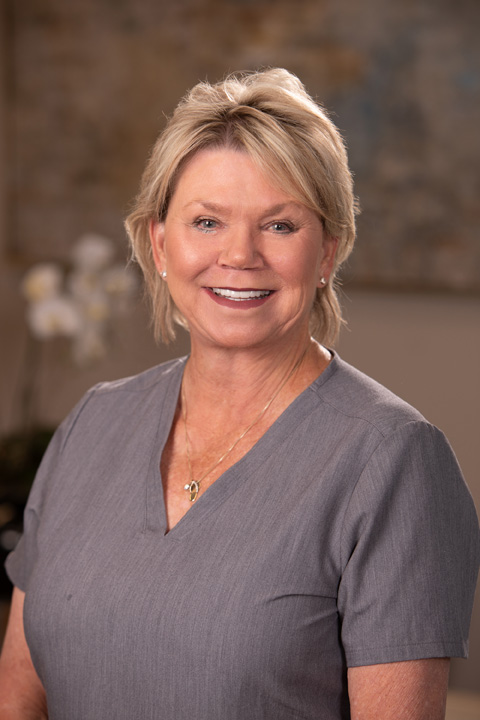 Jacque Vaccaro
Administrative Assistant
Jacque is from the San Francisco Bay area where she was the administrative assistant for a medical laboratory company for 35 years. Her expertise and administrative skills are greatly appreciated as she greets and checks in our patients.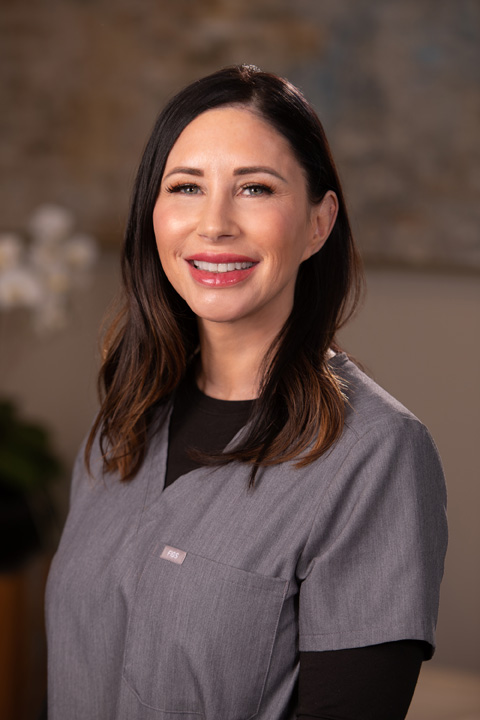 Danielle Rubino
Director of Skincare & Licensed Aesthetician
Danielle Rubino, our Director of Skincare & Licensed Aesthetician, draws upon over 24 years in the beauty industry, working for multiple world-renowned dermatologists and plastic surgeons from Washington, D.C., to Los Angeles. Danielle's facial treatments have been featured on various news shows, websites and in several magazines, including two times in Allure for their "Little Black Book Directory." She has additional certification and education in: Ultherapy, dermaplaning, chemical peels, microneedling, dermal infusion, ultrasound, microdermabrasion, brow shaping artistry and lash tinting. She is also a licensed massage therapist and studied Thai massage in Bangkok, Thailand, for further education. Danielle joined Sofonio Plastic Surgery in 2020 and her passion for knowledge in the dynamic, ever changing skincare/beauty industry ensures that she stays informed with the latest technologies, cutting edge products & services. Her philosophy is "It's easier to prevent and maintain rather than correct and maintain" and will always give an honest opinion helping lead patients to realistic goals. Danielle loves her career and feels that when you love what you do, you'll never "work" a day in your life. At home, Danielle enjoys spending time with her husband and daughter, listening to music, being outdoors and constantly learning about inner peace.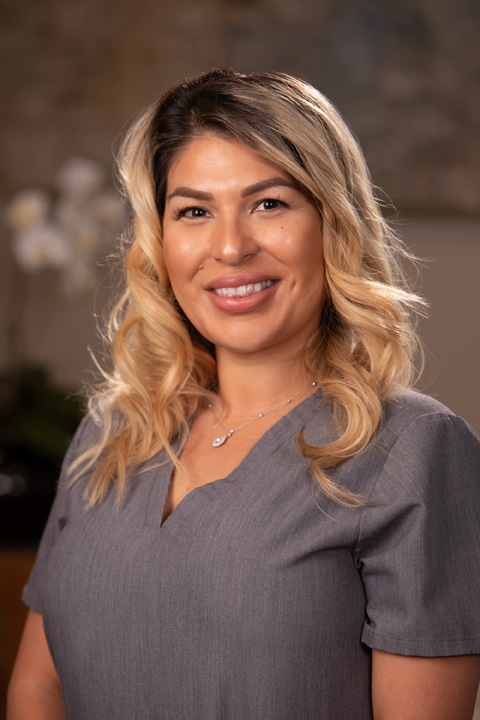 Desiree Martinez
Aesthetician & Medical Assistant
I have worked as an aesthetician for 14 years and have loved every minute of it. My passion and joy come from making people feel beautiful in their skin and providing individuals with the tools and knowledge to be able to care for and love their skin. My journey with skincare started when I began working with a dermatologist at a cosmetic center 14 years ago, this was the seed that grew and blossomed into the beautiful love I have for skincare.
I truly am thankful for a career that allows me to meet such wonderful people. As well as, one that is always evolving and allows for constant growth.
When I'm not at work I love being with my family, friends, and furbabies. You can find me snuggled up on the couch with a good book, rocking out to a spin class on my Peloton, or in the kitchen cooking up a storm.
My current certifications and education are as follows: Licensed Medical Assistant / Aesthetician / Cool Sculpting/ Ultrasound & Radiofrequency / Plasma Fibroblast / Hydrafacial / Diamond Glow / Microdermabrasion / Dermaplaning / Chemical Peels / Brow wax and tinting / Permanent Make-Up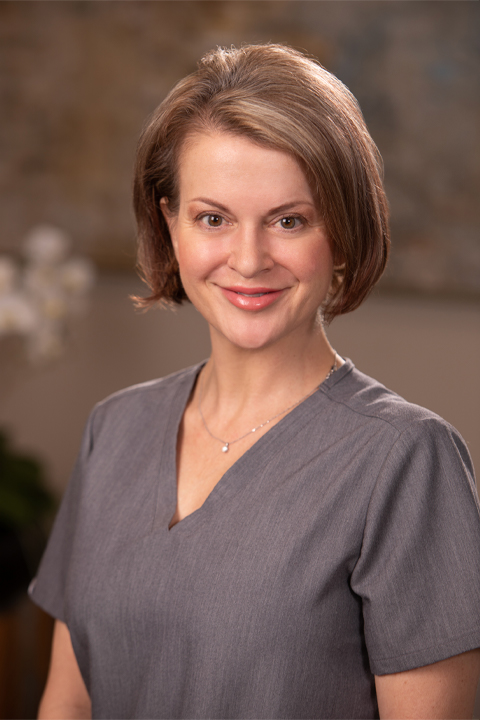 Jeana Tatosian
Laser Nurse Specialist
Jeana is an accomplished RN with over 20 years of experience in direct patient care.  Early in her career as a travel nurse, Jeana settled in the Palm Springs area and joined the Trauma ICU team at Desert Regional Medical Center in Palm Springs in 2004, where she established herself as a strong patient advocate and was widely recognized as an excellent care provider.  Jeana builds on her clinical expertise and passion for laser, light and energy devices technology to deliver exceptional results for her patients.  She enjoys getting to know her patients, understanding their needs, and ensuring their goals are met.  When she is not at the surgery center, Jeana enjoys hiking our desert trails, making music, traveling, and spending time with her family.